Welcome to Midwest First Wireless Internet!
We provide high speed wireless Internet access to east central Illinois.
We use the power of Line of Sight technology.
Line of Sight means you must have clear visual pathway for the wireless signal to pass from our access points to your client equipment. All Line of Sight equipment is based on the unregulated, 2.4Ghz radio frequency standard.
Contact us at loading...
Website Design, Website Hosting, Logo Design Services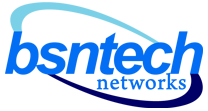 MidWest First Wireless recommends BsnTech Networks for all of your Website Hosting, Website Design, and domain registration needs!
Network Status